Date: November 23, 2018 from 8:30am to 1:30pm.
Place: Marriott Terminal Montreal Airport.
Cost: $295 (+ taxes) / person - Continental breakfast and lunch included.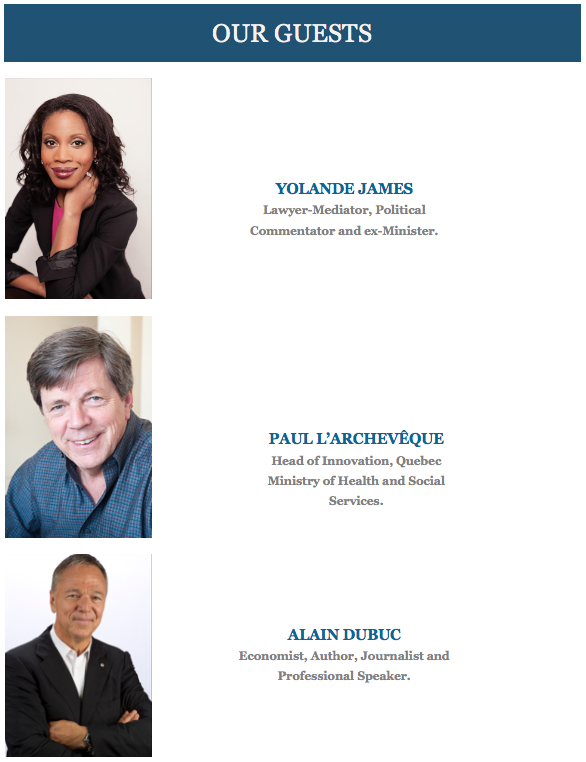 This forum will be a unique opportunity to expand your knowledge and capture new trends in the Health Care environment by talking with our experts in market access as well as with renowned political commentators. The forum is intended primarily for professionals in Reimbursement and Market Access within bio-pharmaceutical, diagnostic and medical companies operating in Quebec.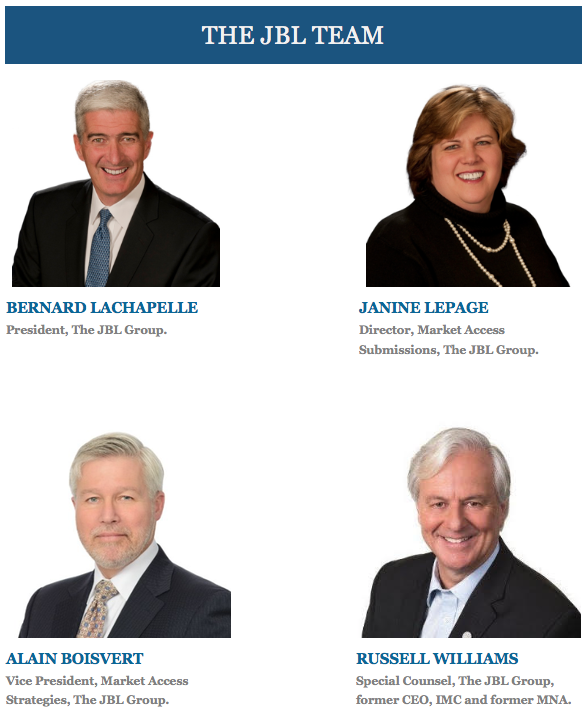 CONFERENCES
Impact of the election of a new government on the Quebec Health Policies / Alain Dubuc.
Updates on INESSS and CADTH / Janine Lepage.
Quebec and pan-Canadian Pharmaceutical Alliance (pCPA) - Convergences and Divergences / Alain Boisvert.
Quebec vs Federal Issues - PMBRB & National Pharmacare / Russell Williams.
Innovation business approaches and Stakeholder collaboration for a successful integration / Paul L'Archevêque.
PANEL
During lunch, Bernard Lachapelle will conduct a panel about the latest political updates in order to anticipate trends and changes that will impact the Health Care environment with:
Yolande James
Alain Dubuc
Russell Williams
Conferences and panel will be held in English. Questions & Discussion will follow each conference, in the language of the participants. You will also have the opportunity to speak individually with JBL team members as well as with our guests.​
-Limited places 40-